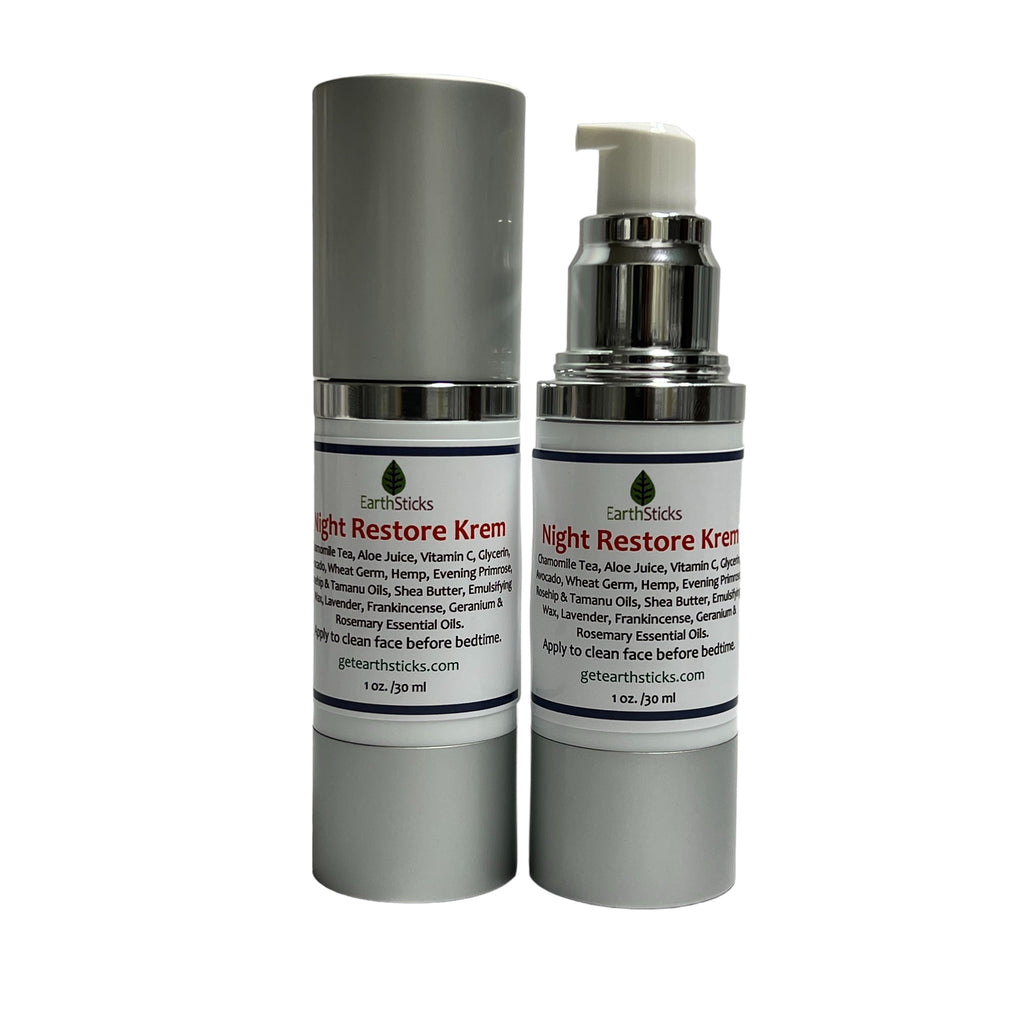 Night Restore Krem
NEW PACKAGING! Easier to use airless dispenser.
This is what your face needs to combat the daily assaults! Restore Krem is a blend of the moisturizing and anti-aging oils of Kalahari, Avocado, Wheat Germ, Hemp, Evening Primrose, Rosehip and Tamanu in a chamomile and aloe base that your skin will drink in. Vitamin C is added for it's antioxidant effects and cell regeneration properties. Now contains Hyaluronic acid adds moisture and elasticity! Essential oils of Lavender, Frankincense, Geranium and Rosemary are soothing and anti-aging. 
Apply at night to a clean and dry face, especially the eye area.