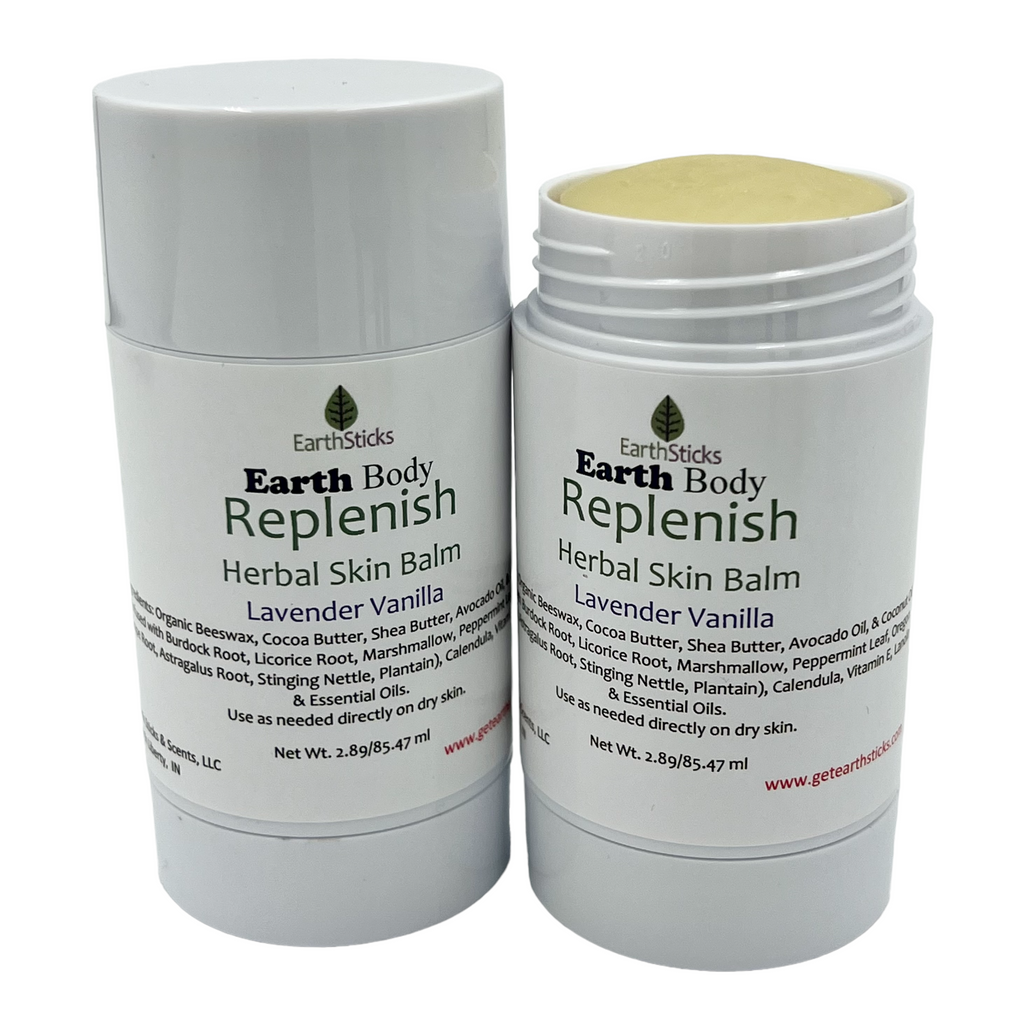 Replenish Herbal Lotion Stick
Why use messy, watery lotion when you can put it right where you want it without waiting for it to soak in, or having greasy hands?
This stick is the answer to that, PLUS, it is fantastic for the skin!
Main ingredients are Shea Butter and Cocoa Butter for moisture, but the real skin loving ingredients is the herbal blend infused into Avocado, Olive and Coconut oils.
Burdock Root-helps the skin look younger, but also helps to purify and detoxify the skin through its ability to promote blood circulation to the surface of the skin, improve the quality, structure of the skin and cure the skin diseases such as eczema, acne.
Marshmallow Root- Can be used to treat irritated skin with gentle, but extreme hydration. 
Peppermint Leaf- Similar to aloe, can potentially reduce redness and promote healthy skin due to its  anti-inflammatory and soothing properties. 
Oregon Grape Root-Soothing to the skin. May treat psoriasis and eczema. 
Astragalus-Restores the natural balance of our skin by removing toxins, stimulating collagen production, reducing inflammation, improving blood circulation and regenerating skin cells. 
Nettle-Contains anti-oxidants and anti-aging properties.
Plantain-contains Allantoin, which is a powerful skin soothing agent that encourages cell growth; promotes skin regeneration; soothing.
Licorice Root-Helpful at treating skin dryness, reducing wrinkles, and other signs of skin aging.  It also helps to keep the skin hydrated which leads to a more plump and tighter looking appearance.
Other ingredients: Calendula oil, Vitamin E, Lanolin, Organic Beeswax & Essential Oils.
2.65 oz. (75 g) Twist-Up Tube.