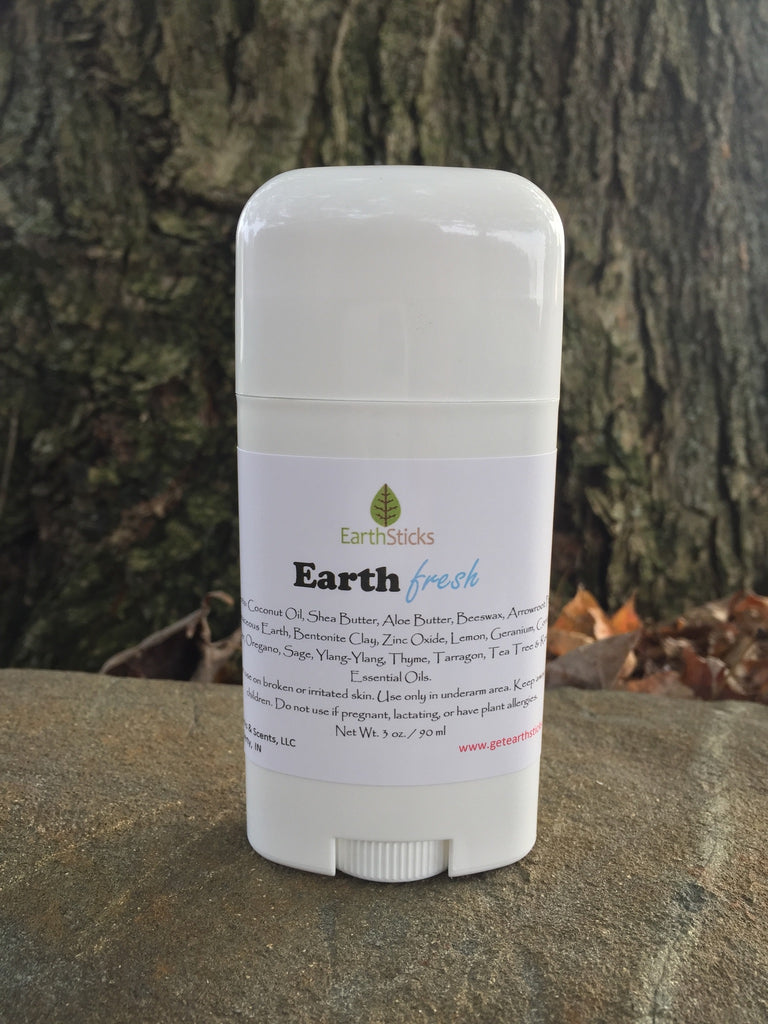 Earth Fresh Deodorant
This is not the average natural deodorant! It Works! We have combined the best ingredients and essential oils that offer odor protection without the irritation. If you have tried other products unsuccessfully, give this one a try, and you'll see that natural can work. Be careful when wearing very dark colors, an undershirt is recommended.
Ingredients: Coconut Oil, Shea Butter, Aloe Butter, Beeswax, Arrowroot Powder, Diatomaceous Earth, Bentonite Clay, Zinc Oxide, Lemon EO, Geranium EO, Coriander EO, Lavender EO, Oregano EO, Ylang Ylang EO, Thyme EO, Tea Tree EO, Rosemary EO, Tarragon EO & Vitamin E.